Lenses
We manufacture custom precision lenses for commercial and defense industries using state-of-the-art 5 axis grinding and generating equipment along with traditional polishing techniques.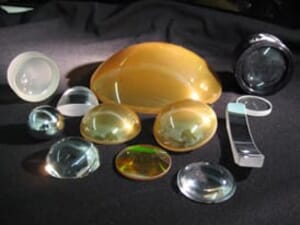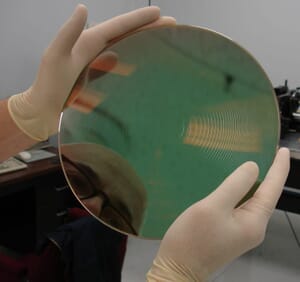 AMF Optical Solutions fabricates Spherical and Aspheric Diamond Turned lenses from 0.250"Ø to 8"Ø using materials such as BK-7, Excimer Grade Fused Silica, Germanium and Silicon. Surface finishes are usually 1/10λ spherical and/or 1/10λ flat with 20/10 or better scratch & dig.
Our IR thermal imaging lenses are transmissive optics, ideal for IR applications.
Available Materials Include:
Germanium (Ge)
Zinc Selenide (ZnSe)
Zinc Sulfide (ZnS)
Zinc Sulfide MultiSpectral (ZnS MS)
Silicon (Si)
Calcium Flouride (CaF2)
Geometries Include:
Spheres
Aspheres
Diffractives
Freeforms Lens Arrays
Related Products:
Diamond Turned Optical Components
Windows
Mirrors